| | | |
| --- | --- | --- |
| | We are pleased to provide inspiring White Dove Releases in South East Florida. Our services cover 50 miles radius of Fort Lauderdale which includes Dade, Broward and Palm Beach Counties for a variety of special events including wedding, graduations, funerals, memorial services, grand openings and any other special occasions. | |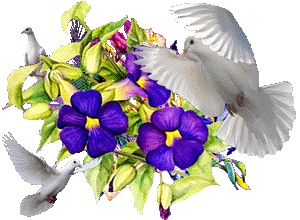 The dove is globally recognized as a symbol of love, peace and a new beginning. In many cultures, white doves represent the Holy Spirit and the soul and are further symbolic of hope, innocence, tenderness and purity. Ancient and modern civilizations fly white doves in ceremonies celebrating devotion, partnership and fertility.
Our White Dove Releases create atmospheres that are appreciated by audiences of all ages. When the doves are released, they circle several times before alighting back to the home base of your occasion. These breathtaking ceremonies will enthrall your guests and create lasting memories.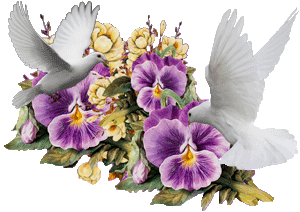 A standard dove release involves a dozen or more birds that take flight from decorative wicker baskets or our release boxes. In addition to our standard packages our services are flexible and can be customized to meet your individual needs.
The white doves we release are trained professionally to return home within 50 miles radius to Fort Lauderdale, where they are safe, well fed, and happy. We follow the ethical rules of proper releases to insure the safety and well-being of our doves. Our handlers dress professionally in keeping with your special event.
Consider Mumtaztic White Dove Release and have your audience experience a unique touch for your next event. We look forward to helping you create an extraordinary and memorable experience. Release packages begin at only $100.00. Call now to check your dates: 954-816-8789
CONSIDER WHITE DOVE RELEASES FOR:
Engagements - Anniversaries - Proposals - Vow Renewals - Remembrances - Birth Dedications - Political Events - Peace Rallies - Sports Events - Grand Openings - Awards Ceremonies - Birthdays - Graduation - Recovery - Spiritual Celebrations - Festivals - Parades - Bar/Bat Mitzvah - Memorial/Veterans Day - Baptisms - Holy Communion - Easter Sunrise Services - Movie and TV Production - Commercials
...and every other outdoor event you can think of!
Event Packages

Single Dove Release - $100.00
Two Dove Release - $125.00
Four Dove Release - $150.00
Six Dove Release - $175.00
Eight Dove Release - $200.00
Ten Dove Release - $225.00
Twelve Dove Release - $250.00
Fifteen Dove Release - $300.00


Add $10.00 for every additional dove after fifteen.
| | | |
| --- | --- | --- |
| | Call now to check your dates: 954-816-8789 | |